My First Screening Camp Experience at Faridkot, Punjab
August 21, 2023 | Contributed by Rwicha Basumatary
I was filled with excitement when I got to learn about the chance to be a part of the screening camp for congenital heart defects in Faridkot. With hearts full of anticipation, my colleagues and I embarked on a journey to Faridkot on July 5th, 2023, eager to embrace new experiences and touch the lives of countless children and families.
As the sun rose on July 6th, our hearts raced with excitement, knowing that the Child health screening camp at Guru Nanak Cardiac Care Centre was about to begin at 10 am, offering us a chance to make a meaningful impact on the lives of those in need. Upon reaching the venue, a touching scene unfolded before us – numerous families, primarily those in need, had gathered with their children, their eyes lit with hope, yearning for a chance at a better life through the screenings and treatments that awaited them.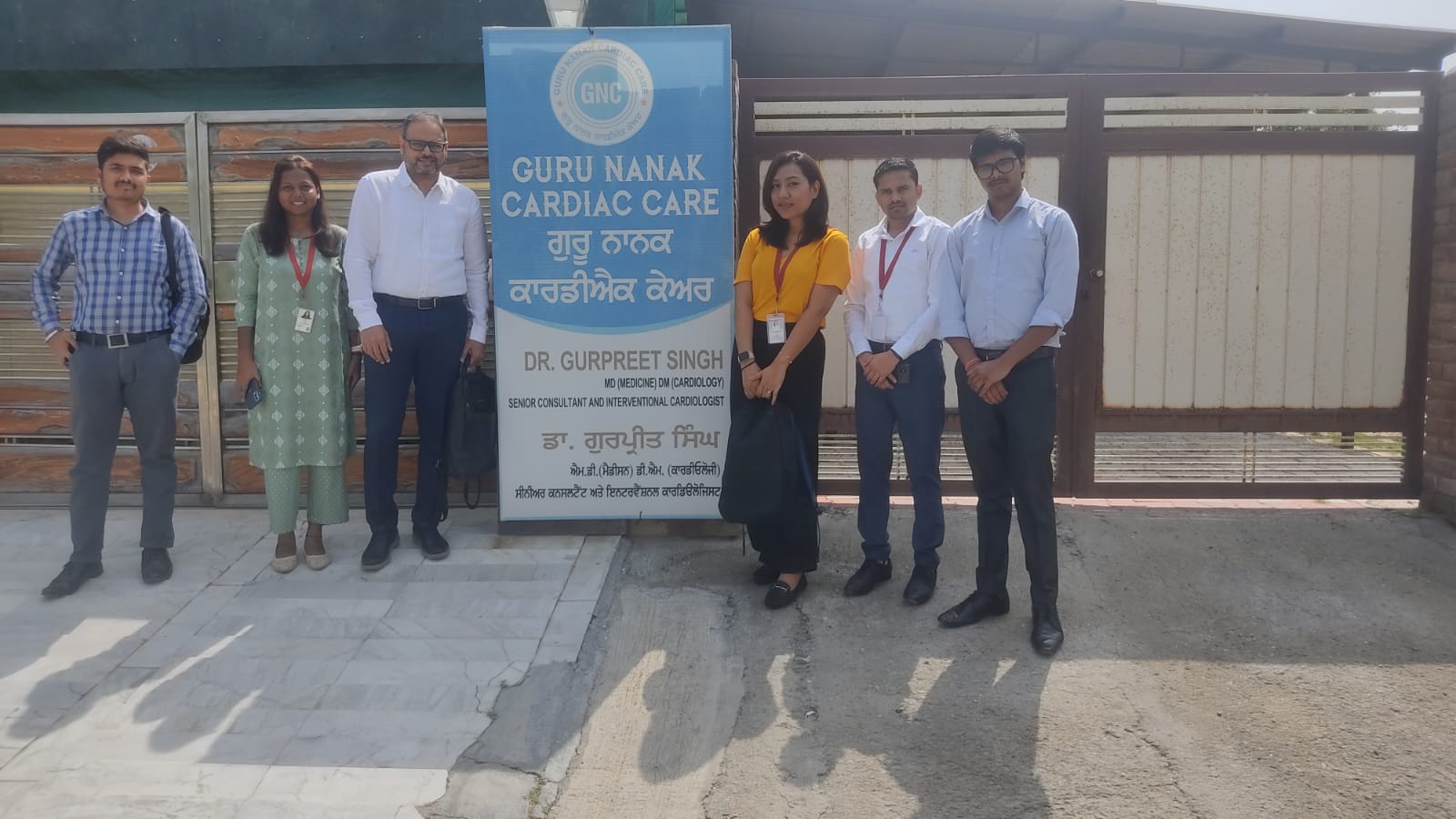 Image of Genesis Foundation team members with Dr. Deepak and his team from Paras Hospitals
Despite the scorching heat that made waiting outside unbearable, the unwavering love etched on the hopeful faces of those families shone brighter, an indication of their determination to secure treatment and a brighter future for their little ones.
One particular parent, Farid (name changed), left a deep impression on me. With a voice filled with both determination and longing, he shared, "I've journeyed a great distance to reach Faridkot, fueled by the inner hope that my child can break free from illness and embrace a life as ordinary and joyful as any other child – attending school, playing with friends, and cherishing every moment."
Engaging with these parents at the health awareness camp was a heartrending and profoundly emotional experience. These dedicated parents, toiling in their daily labor to sustain their families, carried a burden of not just physical challenges but also a lack of awareness about Congenital Heart Defects (CHD). Their knowledge was simply distilled to the painful reality that their child was unwell.
As the Echocardiograms were performed and CHD was diagnosed in some children, the single question that echoed through the parents' hearts was, "Will our child be alright?" It echoed their hopes, fears, and fervent desire for their child's well-being.
During their uncertainty, all we could do was offer a reassuring promise: that once the treatment was administered, their children would pave the path to a vibrant and healthy life, relieving their worries and bringing a sense of solace.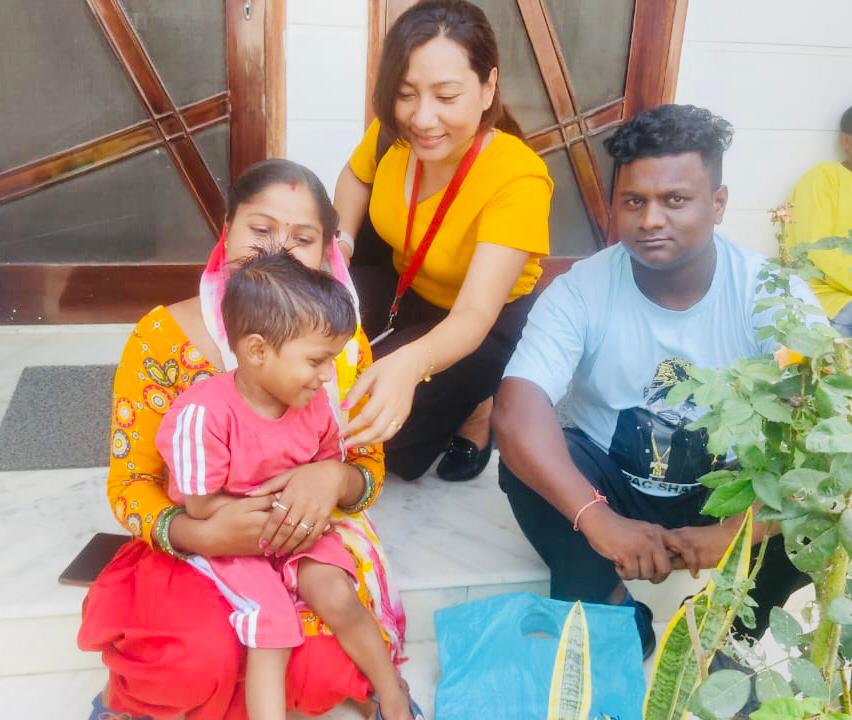 Rwicha Basumatary trying to make the child laugh
Amidst the gathering, there were also children who had returned for post-surgery follow-ups. Their shared experiences were nothing short of overwhelming. Witnessing a triumphant return to normal activities filled our hearts with joy. The parents, brimming with gratitude, conveyed their heartfelt appreciation to Genesis Foundation for the support they had received. Unable to articulate the magnitude of the transformation, hope, and newfound confidence post-surgery, one parent conveyed that Genesis Foundation was an angel in disguise for them.
The vibrant and playful conduct of the children who had undergone surgery painted a heartfelt picture of their newfound health and vitality, serving as touching evidence of their resilience and the positive impact of the treatments they had received.
Observing the children who attended the health awareness camp, hailing from distant and secluded villages, it became evident that awareness about CHD was sorely lacking in these remote corners. This realization struck me, reiterating for me the importance of conducting awareness programs in these far-flung areas. Early treatment could become a beacon of hope for these children, fostering a healthier future.
Looking back, my experience at the child health screening camp was an exception, filled with priceless lessons. It emphasized the age-old truth: good health is true wealth and the ultimate source of genuine happiness.