From Aspiring Surgeon to Lifesaver: My Journey in Congenital Cardiac Surgery
November 7, 2023 | Contributed by Rajat Kalra
Open-heart surgery gives new life to patients. I was 16 years old when I realized the magical turnaround in the quality of life of my relative after a coronary artery bypass surgery. I developed an inclination to become a cardiothoracic surgeon. I worked hard and entered medical school. There were numerous occasions during my rotations in medicine and pediatrics where I realized the honor and responsibility of becoming a cardiothoracic surgeon.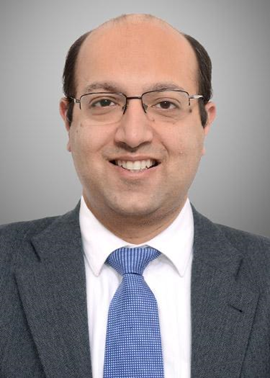 Dr. Rajat Kalra
I developed a natural fascination towards heart disease in children  and cardiac physiology while studying in the senior years of medical school. I went on to pursue my General Surgery training at the Post Graduate Institute of Medical Education and Research, Chandigarh, followed by Cardiothoracic surgery training at the All-India Institute of Medical Sciences, New Delhi. Both these institutes are highly competitive and are among the most sought-after programs in India.
I was focused on my goal to become a cardiothoracic surgeon during my General Surgery residency itself. I started learning echocardiography and chose my general surgery dissertation on Right Ventricular function assessment after the repair of Tetralogy of Fallot. I was awarded the best student in general surgery in my batch.
At the All-India Institute of Medical Sciences, New Delhi, I was exposed to a high volume of adult and pediatric cases over the course of three years. It is one of the busiest centers in India. I also realized the hardships many children face in being able to get treatment due to the costs. There were very few heart care foundation in India at that time.  I felt thrilled and gratified while assisting in congenital heart repairs. I chose my dissertation on histopathological changes associated with left ventricular regression in transposition of great arteries. I received the Young Investigator Award at an international conference for my research.
There were no job opportunities at my training institute, so I had to move on to the next stage. I worked with my senior mentor, Dr. Raja Joshi, to learn more about complex congenital repairs over the course of 24 months. Although I was exposed to the entire spectrum of complex congenital repairs, I felt the need to learn pediatric heart/lung transplants, VADS, and the Norwood procedure.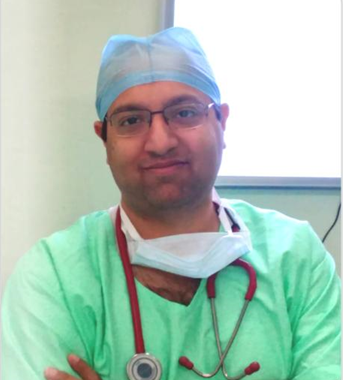 Dr. Rajat Kalra wearing a scrub and a stethoscope.
I took the USMLE Step 1, 2, and 3 in a short span of time and applied for fellowship positions in the United States of America. I got the opportunity to work as a Clinical Instructor at Texas Children's Hospital for 12 months (September 2017-September 2018). My experience at TCH pushed me to new horizons. It became apparent that the synergy of a multidisciplinary team is essential to obtain excellent outcomes to treat heart disease in children. I was also impressed with the inclination towards research work alongside clinical practice. I returned to India, and since then, I have been practicing as a congenital cardiac surgeon.
There is a growing need to develop congenital cardiac programs outside metropolitan cities in India. I am fortunate to have come in contact with the management of Narayan Medical College, Sasaram, Bihar. We are developing a congenital cardiac surgery program to serve remote parts of Northeast India. I travel around 800 miles each month in remote regions to screen patients with congenital heart disease.
We are treating needy patients at subsidized costs with the help of government schemes and a good heart care foundation in India, the "Genesis Foundation." I would like to thank Genesis Foundation for enabling poor, needy infants, and children with the gift of life by sponsoring their cardiac interventions. It is due to the efforts and support of Genesis Foundation that many babies have gotten a second chance at life. I hope they continue to grow and keep supporting their noble endeavor.
Dr. Rajat Kalra
Pediatric Cardiac Surgeon Consultant
Narayana Medical College & Hospital, Sasaram Bihar