An Ode to our Mother's Determination and Resilience
May 13, 2023 | Contributed by Aashi Jain
Becoming a mother is a life changing experience. Right from the moment you get to know that there is a living being inside you, to hearing the first heartbeat of the child, to bringing that life into the world – It is nothing less than a magical experience. There is a power inside you that you never knew existed – a power to love unconditionally, power to fight any challenge that comes your way in bringing up the child. A power that has no match.
Raising a child and teaching him/ her the nuances of life from taking his/her first steps to standing next to them till they stride into taking larger roles in life is by no means easy. There are sacrifices involved, but what transcends this all is an unfaltering love and wish– to see the child happy and thrive.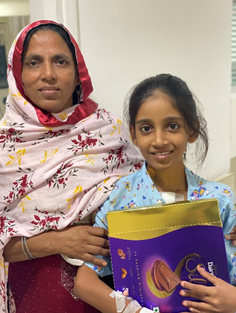 Mothers are the biggest sources of strength for our children
For some mothers this becomes a little challenging. Mothers who are told that their new born baby needs an urgent medical intervention such as a treatment for hole in heart in infants, are thrown into a world that they never expected. The medical issues could be a defect in the heart, a neurological condition or a genetic syndrome. The river of emotions overflows and several questions come up in the mind of the mother when she gets to hear this about her newborn. Is it because of me? What wrong did I do? Some just go into denial. Many experience emotions like sadness, guilt, mental stress, anxiety. Some belonging to different cultures believe it to be God's punishment to their past deeds. Overwhelmed with all sorts of feelings, a mother tries to give the best possible care to her child. She never wants her child to feel that he's different from other well children. She visits renowned hospitals, qualified doctors, enquires from people suffering the same, gathers as much information she can to provide the best possible treatment for her child.
Raising a child born with a medical issue is a journey for the mother. Restricting all her hangouts, fun-times just so that she can always be there for her child in need. Hearing all kind of judgements made by the people around make her feel guilty each day but she still wakes up everyday with a new ray of hope in her eyes supporting her child to her limits. And the power that unleashes in her knows no boundaries.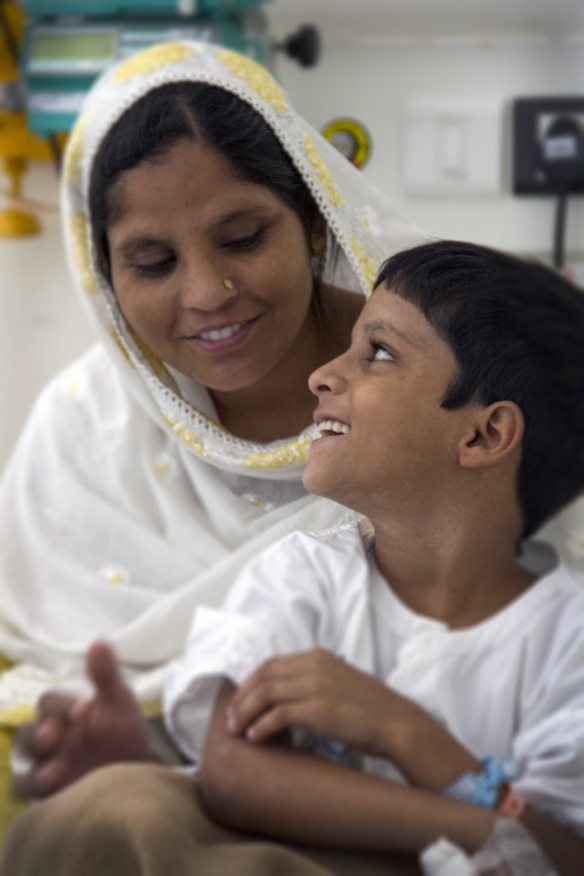 This Mother's Day Gift a mother a chance to save her child's life
Congenital heart defects are present in 1 out of every 100 live children born. Being so common in our country, it comes with a lot of challenges not only individually but at the family level as well. Often when a child is born and diagnosed with such a defect, the parents are taken aback. These mothers after overcoming the initial shock throw themselves ino looking for the right treatment for hole in heart in infants.
Taking the burden of all the responsibilities on her own shoulders all by herself – Only a mother can do this. A child with CHD gains weight very slowly. A good build and nutrition is required for heart surgery. Giving special attention to the kind and amount of diet the child has to take, several visits to the hospitals, dealing with the feeding patterns of the child, the child often becomes irritable, restless but a mother always stands strong like a rock support beside him. In addition, when families come from socio economic backgrounds where they cannot afford the treatment, they have to look for options that offer free heart surgery for child in India.
It's all and all a roller coaster ride, a drenching one though but with a lot of expectations and the affection of a mother for her child. All her sacrifices count when the child gets what he has the right to get. OUR MOTHERS NEVER GIVE UP.
The faith, determination and resilience of our mothers are pillars on which we are able to support all our children. We salute them for what they do for us every single day.
This Mother's Day, gift a mother a chance to save her child's life.  Contribute towards a free heart surgery for child in India. Your contribution can make a big difference. DONATE NOW