You're not (just) my hero: An honest letter from a daughter to her father
June 17, 2021 | Contributed by Monisa Nadeem
"I believe that what we become depends on what our fathers teach us at odd moments, when they aren't trying to teach us. We are formed by little scraps of wisdom."
–Umberto Eco
Dear Abba
It has taken me a while to write this letter. This last one and a half year has been made difficult with Covid-19 and me constantly worrying about you going to the hospital. But somehow, I have made peace, you'll be okay and you're in God's protection.
I still remember as a young four-year-old in school, I was so proud of telling everyone that my father is a doctor, until.. I wasn't. The first time it happened, I had to be picked up from school by someone else. Then the second time it happened, you had to rush between a school concert and the third time it happened, it was my sports day and I was about to run a race, but I couldn't spot you in the audience. Then the fourth time it happened, it was an award function, but only Amma was there to attend.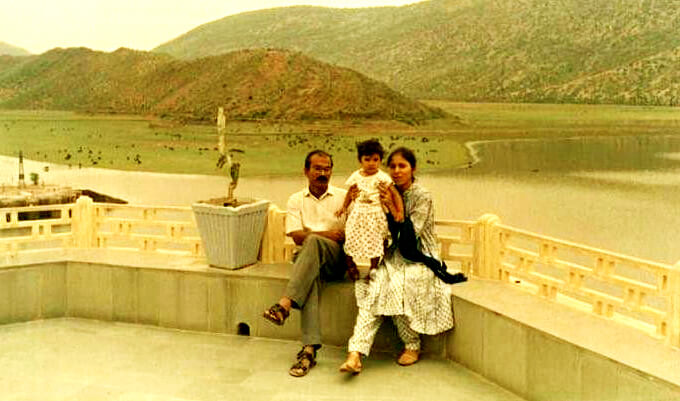 Visiting Sariska Lake, Rajasthan (1992)
And after that I stopped counting. There were days when Amma would put us to sleep before you returned home, and we would wake up for school with her telling us to not make noise as you had come back late from an emergency. We returned from school and it was the same, not seeing you for days sometimes. I used to feel jealous of all the kids at school whose fathers would attend every single event and think to myself that may be you didn't love me that's why you wouldn't come.
My life has been spent seeing you place your patients and service towards them above all else. From volunteering to do surgeries free of cost, to travelling to remote underserved communities every month, just to ensure that an ailing patient might get the treatment they need. You often asked me to accompany you, and as a child I have witnessed heart-wrenching painful incidents becoming success stories through your touch. The way your patients and their families praised you, almost messiah-like, I would think to myself why I was unable to appreciate you the same way.
Now that I look back at that child, I just couldn't digest that your priorities were different and your patients came before any of us. But this testing Covid-19 pandemic has helped me understand your allegiance to the Hippocratic oath.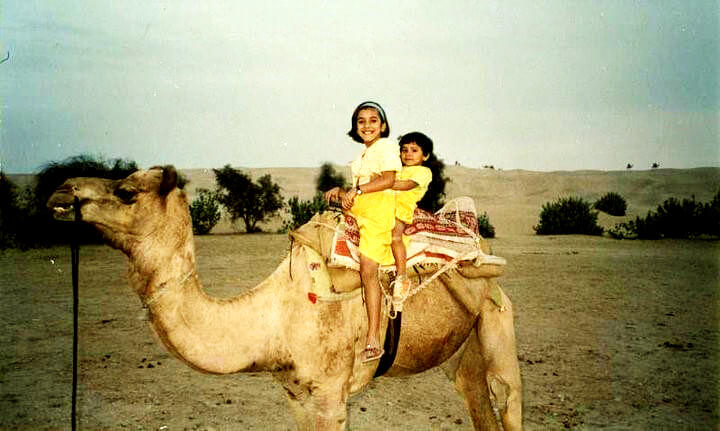 Camel-riding in Jaisalmer, Rajasthan (1998)
It has taken a lot of time, but I realize it now. My mistake was comparing you to my friends' fathers. You were always there, just in your own way. You encouraged me to learn to swim, to learn photography, brought me my first Nikon reel camera, to learn to skate, and even took us for long trips exploring various parts of India. You motivated me to try different cuisines and delicacies. You inculcated in me a sense of wonder to become open-minded and adventurous towards everything that the gift of life has to offer.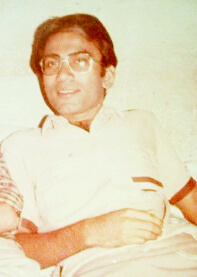 My father right out of medical school (1989)
But above all else, you taught me a lesson in empathy and responsibility, dedication and persistence in effort. Since the world has been grappling with the effects of Covid-19, frontline health workers and their struggles have come to light for all to see. All the doctors, nurses, support staff and their families are mentally aware of the eccentric schedules and timings. You don't have a Saturday or a Sunday like me, instead there are regular patients and emergency cases you must attend. Every breath of yours is spent trying to save another and this is why you are not just my hero, but a hero to every patient who has walked out healed from your cabin.
Happy Father's Day!
From
Your not-so-little girl
By ensuring that lesser-privileged children between 0-18 years of age get their required Congenital Heart Defect treatment, we Save Little Hearts. At Genesis Foundation, we support the spirit of fatherhood by relieving them of their financial stress. If you'd like to help a father in need of Congenital Heart Defect treatment for their child, click here to donate.