The importance of CSR as we Save Little Hearts
October 27, 2022 | Contributed by R. Srivatsan
Corporate Social Responsibility or CSR in India was passed as an Act under the Companies Act (2013). It is governed by Section 135, Schedule VIII of the Act and Companies Rules 2014. It is monitored by the Ministry of Corporate Affairs (MCA) making India the only country in the world where CSR is governed by law.
According to the Act, companies with a net worth of Rs 500 crore or more, or a turnover of over Rs 1,000 crore or a net profit exceeding Rs 5 crore in any financial year, must spend 2% of the average profits for the preceding three years on CSR Projects. Some of the themes under Schedule VIII where companies can spend on CSR projects are as follows:
Eradicating hunger, poverty and malnutrition, promoting healthcare including preventive healthcare
Promoting education including special education and enhancing employment and vocational skills
Promoting gender equality
Environmental Sustainability etc
CSR support for children does not exist as a separate category but does get covered when we talk about education, malnutrition, healthcare and vocational skills. In 2021 the Ministry of Corporate Affairs modified some of the existing CSR rules. According to some of the changes, if the CSR spend of a company exceeds Rs 50 lakhs, then constituting a CSR Committee is mandatory.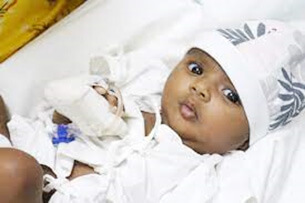 The Government monitors the compliance of CSR provisions through the disclosures made by the companies on the MCA 21 portal. For any violation of CSR provisions, action can be initiated by the Government against such non-compliant companies as per provisions of the Companies Act, 2013 after due examination of records, and following due process of law. Non-Compliance of CSR provisions has been notified as a civil wrong w.e.f. 22nd January 2021
The maximum permissible limit for administrative overheads is five per cent of the total CSR expenditure of the company for the financial year.
According to the KPMG Report 2019, the total spend by top 100 companies in India for CSR was Rs 350,077 crores. During the year 2018-19, companies spent Rs 8691 crore which was 70% higher than the spend in 2014-15 when the CSR law was enacted. The total amount of unspent money also reduced from Rs 1738.1 in 2014-15 crores to Rs 700.7 crores in 2018-19. This clearly shows that companies have taken keen interest in CSR projects.
Under the thematic areas, education has received the highest funding. The total spend on education was Rs 2775 crores till 2018-19. Education was followed by healthcare and sanitation. The total spend on healthcare and sanitation was Rs 2145 crores till 2018-19. The emergence of the pandemic has increased the spend by companies towards healthcare projects. Most of the spend on healthcare has been on upgrading infrastructure in hospitals, building of new wards, malnutrition etc.
CSR support for children is a very critical and important. Companies need to pay attention to this subset of population as this could play a very important role in reducing neonatal and infant mortality.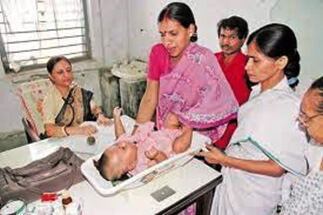 In India which has the maximum number of children born with heart defects, CSR support for heart defects is very important. Between 2,20,000 to 2,50,000 children are born every year with Congenital Heart Defects in India. Treatment for heart defects is expensive make it out of reach for many families which cannot afford the same. Since awareness about congenital heart defects is not much, CSR support for heart defects remains limited. Not for profit organizations like Genesis Foundation (www.genesis-foundation.net) which support the surgeries of less privilege children under Project "Save Little Hearts" can play a vital role in creating awareness about Congenital Heart Defects to corporates and secure CSR support for heart defects in children. For the year 2019-20 75% of the children supported by Genesis Foundation were through CSR funding and 69% of the total funds generated can be attributed to CSR. Similarly for the financial year 2020-21 80% of the children supported were through CSR and 76% of the funds generated were through CSR. Thus, there has been an increase in CSR funding each year which clearly demonstrates that CSR support for heart defects is a very important factor in treatment of these children.
Organisations that are working to fight the many issues that children continue to face in our country ranging from lack of education to proper nutrition, to reducing the infant and child mortality rates to critical health issues such a congenital heart defects are dependent on CSR support for children. The new CSR guidelines ensure that no money is kept unspent.
There is a big need for CSR support for heart defects in children. The money raised through CSR support for heart defects not only helps the children getting operated, but it also helps in awareness building about CHD in India.  Screening camps are also conducted with different CSR donors in Tier II and Tier III cities for identification of children with CHD. This not only helps in creating awareness about CHD in smaller towns, but also brings quality healthcare at the doorsteps of the masses who otherwise need to travel long distances for the detection.
References :
Ministry of Corporate Affairs
India CSR Reporting Survey 2019 – KPMG