Tackling the Problem of Congenital Heart Defects: What are we doing in India?
January 21, 2022 | Contributed by Jathin Ramesh, Priyasha Anand, Shania Mohapatra, Sera Cerejo, Ragini Chauhan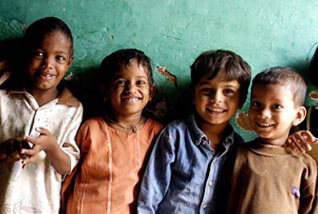 Currently, the burden of Congenital Heart Defects (CHDs) takes a huge toll on India's public health system. Paediatric Cardiac Society of India (PCSI) suggests that around 46% of the global CHD population lies in India. Affecting over 2,00,000 children per year, almost one-fifth of the cases require immediate medical intervention in order to reverse any long-term damage that can affect the heart and lung function.  If left untreated, CHD may affect teenagers also.
To effectively tackle the situation of CHDs, it is important to address the various challenges that exist by collaboratively working on providing early intervention and raising awareness on the same to help ease the burden faced by millions of families in India.
Various Challenges faced to overcome the burden of CHDs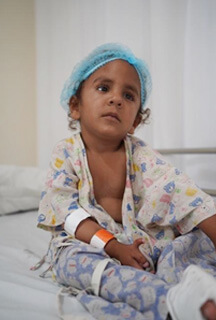 Treating CHDs requires dedicated health facilities and Congenital Heart Foundations with well-equipped infrastructure and an experienced as well as trained workforce to operate on the complexities involved. It is a well-established fact that infants suffering from these defects need an early diagnosis to overcome the risks of high mortality, morbidity.
Demographically India has a wide urban-rural divide, making CHDs an even more formidable issue to solve. The treatment costs involved are very expensive ranging from Rs 1,00,000 to Rs 4,00,000 depending on the complexity of the defect. Even though there are various government hospitals offering care to CHD patients, the time taken for the surgery is delayed as there is a big waiting list. On the other hand, raising money for child surgery is difficult for the underprivileged, as they cannot afford the high costs at private hospitals.
Due to a lack of awareness around Congenital Heart Defects in India and the absence of early screening at the time of birth, parents are seen seeking medical attention only after their children have developed severe symptoms. Many primary health care workers in rural areas are also oblivious to the situation and may not be able to guide the parents to higher centres for further management.
Therefore, it is important to take the right steps to inform, educate and develop the necessary resources needed to tackle this situation. The central and state governments along with private healthcare organisations and NGOs need to work together. In order to improve the situation, we need to put into effect plans that include funding by raising money for child surgery, infrastructure development and awareness drives to support the battle against CHDs that is prevailing in our country.
Taking steps to improve CHD support
Uneven distribution of well-equipped hospitals, lack of awareness, delay in diagnosis, illiteracy, lack of funds and access to health insurance, has barred underprivileged children with CHDs from getting proper and timely treatment.
But there are many instances where the state, community, corporates and social organisations (like Genesis Foundation) are attempting to solve this issue at large. The Indian government has launched various programs and schemes that are likely to benefit children with congenital heart disease, especially those who are vulnerable and marginalised. state governments and NGOs are working for the benefit of economically weaker sections of the society to support the children with CHDs.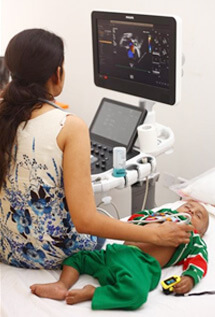 Early trends indicate Ayushman Bharat Pradhan Mantri Jan Arogya Yojana has enabled the poorest (40% of India's population) to get access to cardiac care, which includes CHD patients as well, at empanelled public and private healthcare facilities since the inception of the scheme in 2018. The Centre's Rashtriya Bal Swasthya Karyakram (RBSK) was launched by the Union Ministry of Health and Family Welfare in 2013 to provide free surgeries at a tertiary level through early intervention and detection for children suffering from various medical conditions, like CHD under the National Health Mission.
Since then, many states have devised other programs, for example the Yeshashwini scheme in Karnataka; A micro-insurance scheme where every group member pays a reasonable amount in building a corpus, used for funding free surgeries. Other schemes across the nation include; Andhra Pradesh's Arogyasri scheme, Kerala's Hridayam program and Maharashtra's Mahatma Jyotiba Phule Jan Arogya Yojana which caters to children diagnosed with CHDs.
While Organisations like Sri Sathya Sai Sanjeevani are covering treatment costs for children suffering from CHD for free, Congenital Heart Foundations like Genesis Foundation are trying to shoulder the burden. This model has potential to get popularised and such centres should work alongside the government to strengthen the system.
Addressing CHD care requires concrete and sustained action in areas which represent the key components of any global or national strategy; surveillance and monitoring, prevention and reduction of risk factors, and the need for early diagnosis and timely treatment. There is a need to strengthen the national level screening programs through developing linkages with Health and Wellness Centres (HWCs) and NCD Cells. Seeking cooperation of empanelled hospitals would be an important step in this as well.
Access to quality healthcare services is also critical, especially in states and in interior areas as most heart institutes are concentrated in Tier 1 and Tier 2 cities.

It is also crucial to step up efforts and work towards convergence of Ayushman Bharat Pradhan Mantri Jan Arogya Yojana (PM-JAY) and Rashtriya Bal Swasthya Karyakram (RBSK) for improving screening of congenital heart disease and ensuring identified cases are treated appropriately.

Follow-up care is much more important in case of cardiac procedures as opposed to others given the complexity of the treatment, which is why decentralised care is needed through HWCs and taluk/district hospitals which will help identify any complications arising after surgery. Prescriptions should be distributed through the National Free Drug Service to various HWCs and taluks. Enabling the DEIC (District Early Intervention Centre) will go a long way in addressing the issue of follow up of patients who have undergone surgery.
It is important to divert resources to research and development, which will help in finding the genetic causes of CHDs. Developing and manufacturing cardiac care equiangular consumables can significantly cut down operating costs. Collaboration, coupled with empathy, from all stakeholders will prove to be successful in devising permanent solutions to treat CHD, ensuring affected children get the opportunity to lead happy and healthier lives.
References
https://www.outlookindia.com/website/story/opinion-its-not-a-story-of-doom-why-congenital-heart-defects-in-india-is-a-continuing-struggle/374203
https://thecsrjournal.in/congenital-heart-defects-problem-rural-india-swades-foundation/
https://www.theweek.in/theweek/specials/2021/04/23/children-with-congenital-heart-defects-lack-proper-care-or-funds.html
https://www.indianpediatrics.net/dec2018/dec-1075-1082.htm
https://www.financialexpress.com/lifestyle/health/world-heart-day-the-3-key-solutions-to-address-congenital-heart-disease-in-rural-india/2339280/
https://www.thehindu.com/news/cities/Kochi/experts-panel-moots-steps-to-tackle-congenital-heart-disease-in-infants/article8379646.ece
https://www.expresshealthcare.in/interviews/we-have-one-in-every-hundred-children-being-born-with-congenital-heart-disease/417048/
https://health.economictimes.indiatimes.com/news/industry/how-advanced-procedure-gives-hope-to-babies-with-congenital-heart-disease/86725146-