Big Stories of Little Hearts: Mayuri, Pari, Saksham and Utsav
August 18, 2021 | Contributed by Monisa Nadeem
Have you ever climbed the stairs for 4-5 floors?
Or had to run through an airport as you were late to board your flight?
That tightened chest feeling, accompanied by shortness of breath and just gasping for air waiting for your heart to beat at a normal pace. Do you know what I'm talking about?
Now, imagine waking up like that every other day in your life, that makes day-to-day activities difficult. It's similar to what symptomatic children with Congenital Heart Defects go through. That phrase 'hole in a heart' weighs down severely on the lives of children born with it. From issues in taking feed in infants to not being able to attend school regularly due to fever, heart defects have various symptoms. But luckily, advancements in science have made Congenital Heart Defect treatment a reality, giving these children an equal chance at life.
Supported by HDFC Ergo, Mayuri, Pari, Saksham and Utsav are four such children who were supported by the Foundation for their Congenital Heart Defect treatment, and are now leading healthy lives after being rehabilitated.
Mayuri
Mayuri on the right, with her sister on the left singing hymns with their father
Currently studying in Grade 7, Mayuri Rajesh Vishwakarma belongs to Pune, Maharashtra. Extremely fond of singing, she also has a twin sister named Madhavi and both of them are a part of the choir at their local Gurudwara. In one of the routine health check-ups at school, she was diagnosed with a heart defect. What's worse was that, her sister had already been undergoing treatment for her heart defect, and with Mayuri being diagnosed with a 22mm hole in her heart, their parents were shattered. The financial and mental burden of coping with the heart treatment of their twin daughters was very difficult for them.
But since her surgery, Mayuri has been doing well. From attending online classes with the ongoing Covid-19 pandemic, to practicing her hymns, she is well focused on her dream to become a doctor one day. As shy as she is, she said, 'I want to become a doctor one day, so I can make sure children like me can get the best treatment!'.
Pari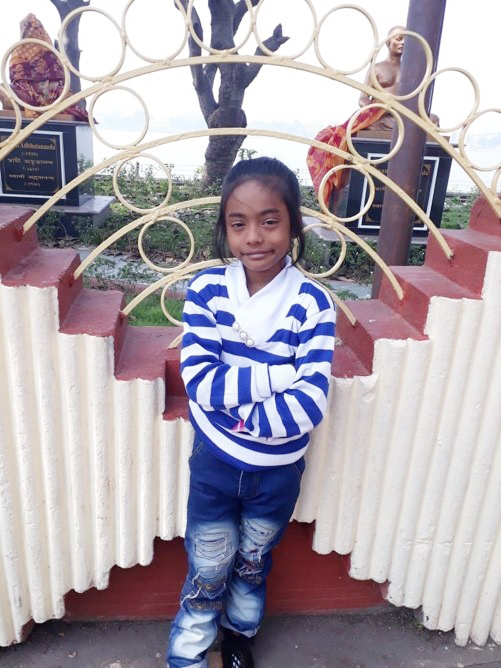 Pari brightening up the day with her smile, as she poses for us
Born to differently abled parents, Pari, as her name suggests is the angel in their life. Now 12 years old, she is a very sweet and composed child, whose precious smile lights up her parents' worlds.
As a younger child, she would be down with cold, cough and fever quite often. Her heart defect did allow her to attend school regularly, even missing her favourite Hindi classes.
Even though her father has a hearing impairment, and her mother is paralyzed waist down, they let nothing limit them when it came to Pari's treatment. They did everything in their reach for their daughter's treatment, and since her surgery, her life has completely transformed.
Speaking to her mother, she excitedly claims, 'Ab jakariska weight badhahai', which translates to 'finally her weight has increased'.
(Yes, I do think this is a motherly trait *wink*)
Pari is doing much better now after her surgery, as her appetite has increased, with cottage cheese curry being her favourite dish! Her parents who are already leading challenging lives, don't have to worry about the frequent doctor and hospital visits anymore.
Saksham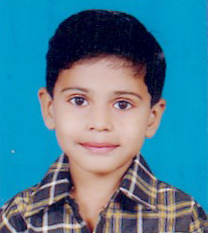 Shy little Saksham smiling
for the camera
Belonging to Maharashtra, Saksham is a fan of Bollywood music and loves dancing to those tunes. But even though he enjoys it, a simple activity like dancing, which so many of us enjoy without giving it a thought, was difficult for him.
He would be breathless within minutes of dancing and every other day his school infirmary would call his parents to pick him up, as he would be down with pneumonia and fever. Not only that, his parents had to share his entire medical history with the school, to request teachers not to scold him because that stress would lead to excessive panting, which wasn't good for his heart.
But since his surgery, he has recuperated quite well and his parents are extremely happy with their son's progress and his growing height and weight. Due to the Covid-19 lockdown, he's not going to school and attending English-speaking tuitions to learn the language. He's also better at his hobby now, as he's able to shake his leg to his favourite tunes without running out of breath anymore!
(And if you're wondering where is this cute little boy's video, the author of this blog tried to ask him. Being an introvert, he has politely declined, and at the Foundation, we always respect our beneficiaries wishes.)
Utsav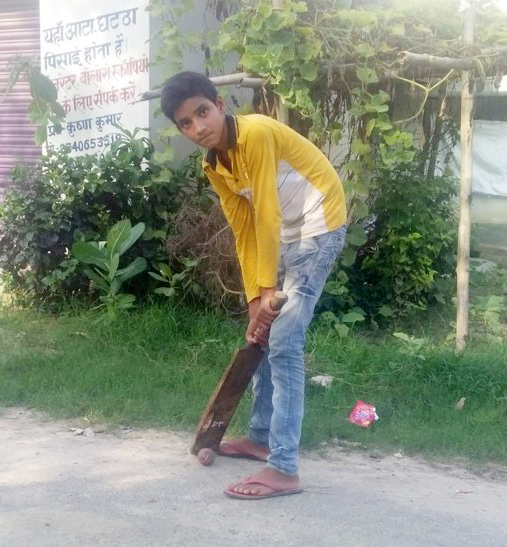 Since recovering from his surgery, Utsav is now an active player in the community cricket team
Used to love playing PubG on his mother's phone (until it was banned in India) and is crazy about playing cricket. Sounds like your average 12-year-old, right?
Except, Utsav couldn't play much of it because his heart defect made him breathless and running for the score during cricket was impossible for him. His friends in the playground, usually let him sit as a reserve player in the evenings, when he's not attending tuition classes for Mathematics, Science and English.
Living with his doting single mother, she is the primary wage earner, for the family of two. The financial burden of his treatment and education, meant she was working at all hours to save up as much as she could on her own. She says that she is extremely grateful to our Foundation, because without our support her child would not have got a chance at a normal childhood.
After reading their accounts, do you feel humbled by all your blessings?
Then #HaveAHeartSaveAHeart and share their stories, as they are now ready to conquer the world with an even stronger heart!