Big Stories of Little Hearts: Anshul, Kajal, Sunil and Saniya
October 8, 2021 | Contributed by Monisa Nadeem
As a Foundation dealing with heart disorders, the series- Big Stories of Little Hearts is very close to us, as we get to witness the progress and the improved quality of life of our children, who underwent corrective medical treatments for Congenital Heart Defects.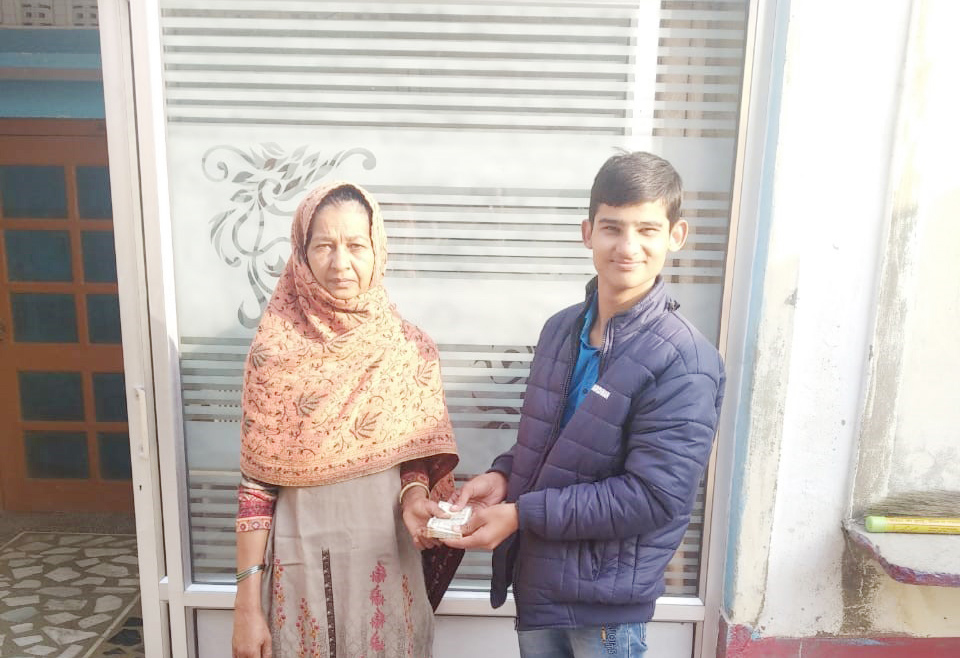 Anshul with his grandmother
Supported by WPP India CSR Foundation, which helps under-served children, Anshul, Kajal, Saniya and Sunil are living transformed lives. And even though each one of them have their own individual struggle, these children and their families choose to look on the brighter side of life.
So grab a cup of coffee (do keep a box of tissues close) and read on, as I take you through their stories of strength, resilience and the grit to overcome any obstacles.
Anshul
Fifteen-years-old now, Anshul's cute grin can tell you nothing about his developmental disability affecting speech or his now-cured heart defect. His father proudly tells me that he's the tallest in his batch of 7th graders.

While talking on phone, he tries to explain to me in non-syllabic sounds about his younger sister who is only 10 months old. His parents get emotional and tell me, he loves to take her in his arms and play with her. They were hesitant about a second child because of Anshul's health and fear that the second child might have a heart defect too.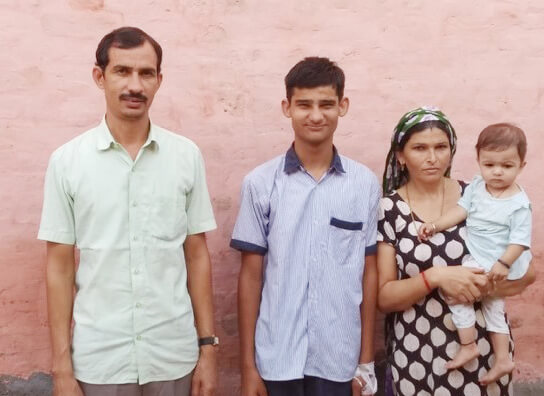 Anshul with his parents and younger sister
Anshul's issues with cold, cough and pneumonia have all subsided since the surgery and he has a good appetite, attends school regularly and is growing up fast. His father chimes in, 'He is very moody because of his problem with speech. If he's in the mood for it, he will call me on my phone to bring candy for him, but if he's not, then he will not even say hello.'
I asked him about his speech therapy sessions, because when Anshul was operated in 2017, we had set him up for it. But unfortunately, it has been discontinued because there was no improvement according to them.
However, they feel blessed as their family feels complete now, and Anshul's good grades in school assures them that even without speaking, his education will help him grow.
Kajal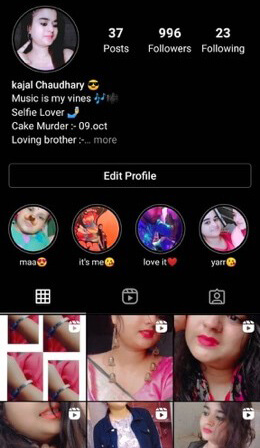 Kajal's Instagram profile where she loves to post her make-up selfies
A very shy, yet bubbly Kajal couldn't stop giggling as she gave me the news of her marriage which is to happen in December 2021. A 21-year old currently pursuing B.Com, she loves to go out with her friends, try different make-up styles and make videos on Tik-Tok and Instagram.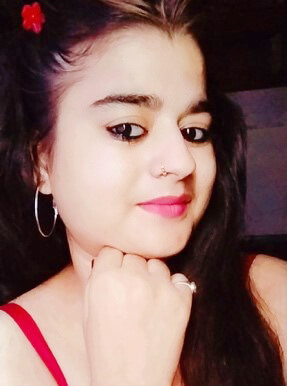 Kajal posing for us
But this wasn't always the case her mother tells me, because as a child in school, she wasn't able to attend her classes regularly, go for any picnics or play with her friends. In fact, a simple activity like even climbing stairs was very difficult due to the extreme breathlessness that she faced. But lack of financial resources for the family delayed her surgery.
Now that she is completely healed, she aspires to prepare for the various bank exams. Belonging to Agra, famed as the City of Love because it homes the mystic Taj Mahal, her mother excitedly tells me that it's a love marriage. Not only that, she adds happily that the family Kajal's getting married into have no problem with her cured heart defect, or her scar.
Sunil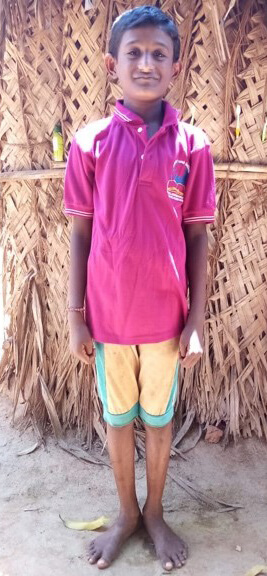 Sunil smiling for the camera
If I told you that Sunil is an ace kabaddi, football, volleyball and cricket player, would you believe that he's also a Congenital Heart Defect survivor?
But that is the power of timely medical intervention, which enhances the quality of life for a child born with a heart defect.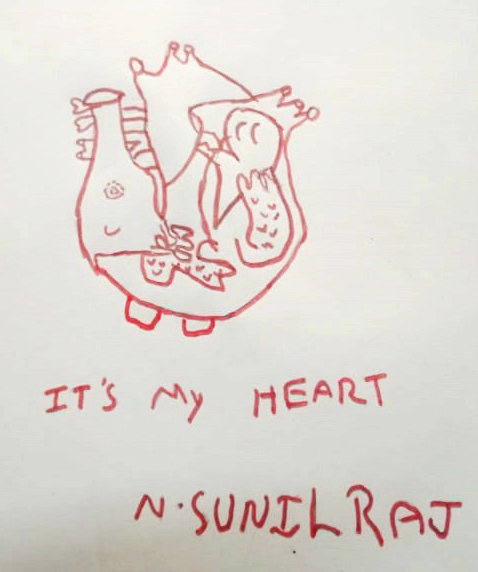 A sketch by Sunil
Not only that, he loves to draw and enjoys Tamil poetry. An all-rounder in his studies, this 15-year-old has his goal set in place as he wants to become a doctor. I ask him with so many talents, why does he want to become a doctor only? He says, 'I don't want to be just any doctor, I want to become a pediatric cardiac surgeon like Dr Robert Coelho, so I can one day help children who are like me, born with heart defects and issues.'
While talking to Sunil, it took a lot of restraint for me to not clap because his sense of purpose and clarity at his age blew me away. The one thing we both happily agreed upon though, was our shared love for biryani.
Saniya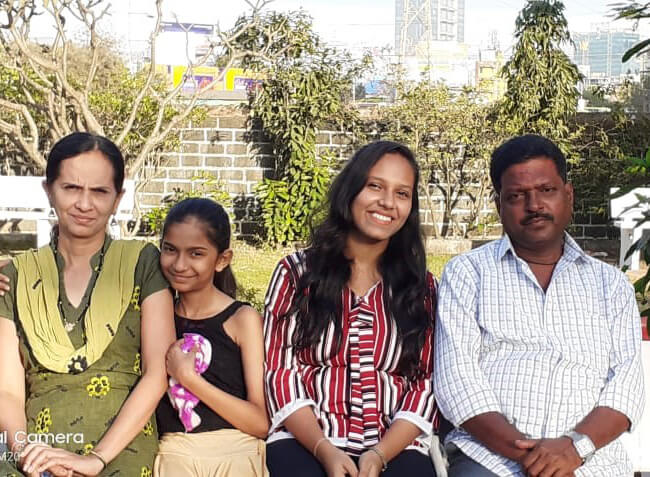 Saniya with her parents and elder sister
As an inter-faith couple, Sapna and Nazaruddin were used to facing challenges, but nothing could've prepared them for what their second daughter was going through. Breathless and unable to complete even day-to-day activities, Saniya's unusual fatigue was the result of a hole in the lower chambers of her heart.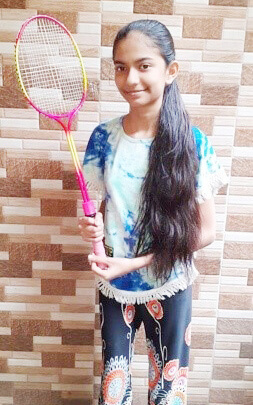 Saniya with her badminton racquet
Her mother excitedly tells me, 'She's inspired by Saina Nehwal and her favourite sport to play is badminton. Sometimes it's hard to believe that my daughter who couldn't play at all before her surgery, now wants to pursue it as a career!'. Currently in Grade 8 attending online classes, Saniya's favourite subjects are history and mathematics. Though she thoroughly enjoys watching movies on the television.
Quite an introvert and the youngest in the family, she is everyone's love. She tells me that one day she wants to play for India, and it makes me feel overwhelmed. After all, it took one medical intervention to change her life completely.
And working for a Foundation dealing with heart disorders, deep down it makes me so happy that I am a part of this journey, helping children with Congenital Heart Defects, simply have a chance at life.