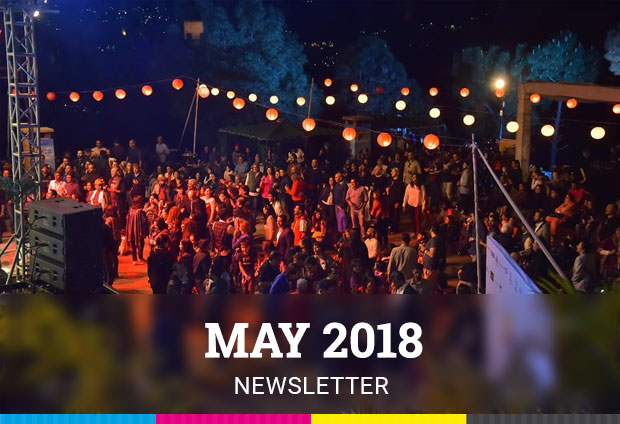 01

KRBF 2018
Our annual fundraiser in the hills, the Kasuali Rhythm and Blues Festival, now in its 7th edition., was music to our ears when we realised how many lives we'd saved! Click here to find out more.

02

Walking for little hearts
A huge shout-out to Harit Nagpal and Sanjay Kapoor, who organised walks in Mumbai and Delhi, to help us raise funds for little hearts.

03

Milestone Alert!
We crossed 1500 children treated by the Foundation! The last financial year saw us treat 364 children, which means we were able to treat almost one child a day. Click here to read more about the kids we have supported.

04

We're growing swiftly
We've had a few additions to our family that we're delighted to share with you! From a new partner hospital, to a member who's adding quite a musical note to our advisory board, and a new team member. We're growing fast!
KRBF 2018
Music to our (h)ear(t)s
Click here to view photos, in case you missed out on a super Easter
Weekend amidst scenic mountains and soulful music.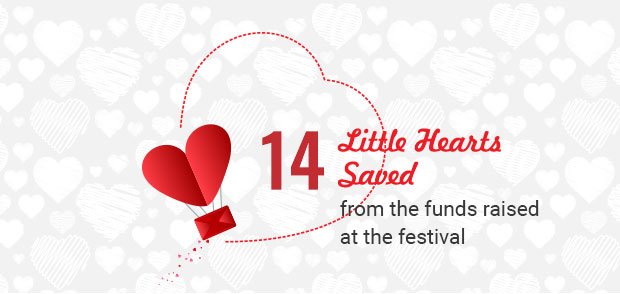 A step-by-step approach to
saving little hearts

Harit Nagpal walk
Joggers' Park, Ramakrishna Paramahansa Rd, Bandra,
Mumbai, 17 March

Sanjay Kapoor walk
Bio diversity park,
Gurugram, 25 March

42 supporters pledged to #SaveLittleHearts
through these two walk initiatives
Over the last financial year
we've been able to
treat almost one child a day!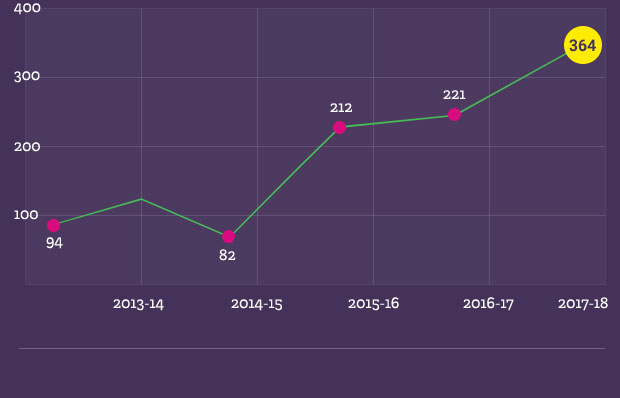 Here's a look at two of our most
challenging cases this year

Shiv's story : The 900gm miracle!
Seventeen years is how long Lalmati and Mohanlal had waited for a child to be born to them. Their happiness knew no bounds when Lalmati's pregnancy was confirmed.

Manjusha's baby : Each complication, tackled with determination
Manjusha's baby is now a little over a month old, and in this brief span of time he has already had a taste of just how difficult life can be.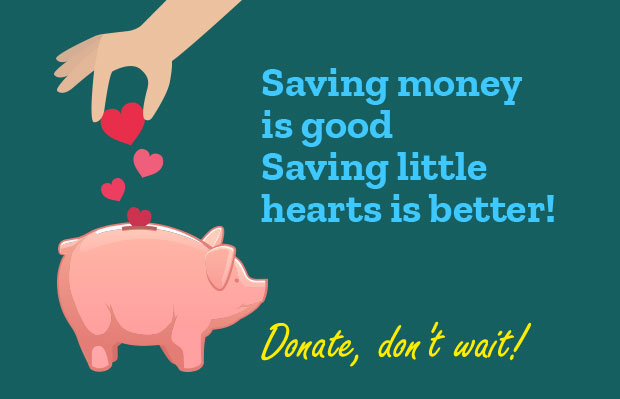 Meet The New Additions
To Our Family!

ADVISORY BOARD
DR L SUBRAMANIAM
INDIA'S VIOLIN ICON
Dr. L. Subramaniam is the only musician who has performed/recorded Karnatic Classical Music, Western Classical Music, both Orchestral and non-Orchestral, and composed for and conducted major Orchestras, scored for films, collaborated with a wide range of some of the greatest musicians.

team
RHEA MALVAI
Rhea Malvai leads Planning & Operations at Genesis Foundation. She is a seasoned design & communications professional with experience across public relations, marketing, branding, promotions & event management. She enjoys opportunities that are interesting, challenging and that help her grow and make a difference along the way.

new
Partner hospital
For any more information:
Contact simran.sagar@genesis-foundation.net
Visit www.genesis-foundation.net
Copyright © 2018, Genesis Foundation. All Rights Reserved.