Virtual-volunteering at Genesis Foundation: An amazing experience
November 23, 2021 | Contributed by Bhakti Thummar
How is it really possible to measure the impact on a life saved?
Is it a number or a milestone?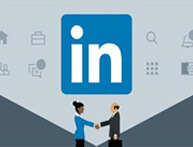 A question I've always wondered about, until I found the answer at Genesis Foundation, an NGO for child heart surgery.
Documenting the transformed health of every child in depth, their mission to Save Little Hearts gets a whole new meaning by providing accountability to every donor and fulfilling the responsibility towards each life that they're able to save.
It was in the month of June 2021, while surfing through the LinkedIn network, that I came across my colleague's post talking about a children heart foundation. It got me interested and I enquired about this NGO for child heart surgery. Upon diving deeper into the organization's mission to Save Little Hearts, and the nobility of the cause, I realized that the children heart foundation was precisely where I wanted to volunteer.
Why I wanted to volunteer?
During my childhood, I have been very fortunate to have traveled to lesser-known places around the world with my family which gave me an early chance to understand and explore. For me, traveling proved to foster a medium to build human connections with one another by learning about the way people live their day to day lives in different parts of the world. But through all of it, the harsh reality of socioeconomic inequality came to light through communities with minimal access to basic necessities. Consequently, I actively sought volunteering opportunities throughout my college years.
Working as a doctor at a District Government Hospital, I have been a first-hand witness to how the quality of healthcare provided to patients varies, based on their ability to afford treatments. There have been times when I was forced to offer patients non-surgical alternatives for the sole reason that they lacked the financial means to pay for the same, despite surgery being the curative option. It was in those times that I felt completely helpless, but I refused to give in to the belief that nothing could be done. Genesis Foundation is an NGO for child heart surgery, that proved to be a means of bridging that gap and hence, was the perfect fit for me.

My contribution
As a volunteer, my role is to map out the child's health condition before and after against a range of parameters, helping in assessing their quality of life. The Foundation follows up with every child and family upto three years to understand their journey of recovery. This gives me an opportunity to connect with beneficiaries, including the children and their families as well as accountability to our donors and responsibility towards each life that we are able to save
The first family I spoke to particularly stands out in my mind. Following my introduction, I asked about their child's well-being. They mentioned how their child could barely walk without experiencing breathing difficulties prior to surgery.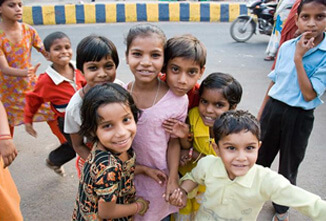 Then his father went on to describe how his son had become so active and healthy, that his mother had begun to lose weight chasing after him all day. He stated that the liveliness of their home had returned, owing to the support of the Foundation. He kept conveying how grateful he felt for everything done for him and his family. Being a part of a children heart foundation that has had such a tremendous influence on people's lives made me feel like I was contributing to something much more significant in this world.
Since I've joined the Foundation, I look forward to speaking with all the families and their children. Not only that, though I've not met any of the team in person, even their virtual guidance is of great value to me. Starting from assisting me in entering the data collected, the team helped me throughout the process, making it a pleasant experience. When people with such dedicated personalities come together for a noble cause such as this one, the world is bound to become a better place, one step at a time.
While this has experience definitely enhanced my sense of empathy, it has also allowed me to refine my interpersonal and motivational skills through my conversations with the parents. I am truly enjoying communicating with the families and hope to continue to Save Little Hearts together!