Caring for infants with Congenital Heart Defects
October 25, 2021 | Contributed by Dr Aishwarya Raghuraman
Welcoming a child into the family is one of the most memorable events in the lives of parents. And ensuring everything is perfect for their little bundle of joy is what every parent strives for. But sometimes, it can all come crashing down with an irregular heartbeat, breathlessness, or bluish discolouration of the skin which are some of the symptoms of Congenital Heart Defects.
Congenital Heart Defects or CHDs are present at birth and can affect the structure of a baby's heart and the way it works. They can affect how blood flows through the heart and out to the rest of the body. CHDs can vary from mild (such as a small hole in the heart) to severe (such as missing or poorly formed parts of the heart). But timely detection and treatment is the only way forward in saving critically ill children.
How to care for children with CHD?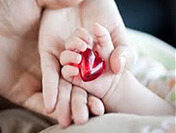 Once a baby has been diagnosed with a heart defect, everything after that for parents is extremely worrying. What should be done next? What are the next steps? Do they require extra attention?
Caring for children with CHD can seem daunting, and parents might have quite a few questions, but it is manageable by being mindful of a few tips.
Growth & Nutrition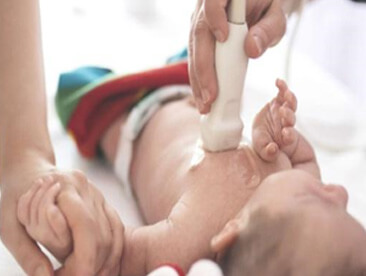 Establish a care package with a pediatric cardiologist, and be regular for your appointments. Your doctor will regularly check your baby's weight to make sure they are gaining appropriately.
Babies with heart defects tend to gain weight at a slower rate and have a higher caloric requirement. They require foods with higher calories, unlike adults with cardiac disease who require foods with lower calories.
You can either breastfeed or bottle-feed your baby. Some babies may require feeding supplements to their formula or breast milk to increase its caloric value.
Babies with Congenital Heart Defects tend to tire quickly, so feed your baby more often and on a schedule.
Pre-Surgery
If your child requires surgery, you must keep your child away from people who have a fever or cold before their surgery. You should inform your doctor immediately if your child does develop a fever or cold before surgery.
Your doctor will advise you on when you need to get admitted to the hospital and the tests required before surgery.
Surgery can be a stressful time for your child. You can keep them comfortable by bringing their favorite toys to the hospital and creating a familiar environment for them.
Your child may require IV lines, blood withdrawals, and transfusions, oxygen levels to be measured via pulse oximetry and anesthesia for surgery. You should talk to your doctor if you do not understand any of the procedures.
Post-Surgery
Your child may be placed in the Intensive Care Unit following their surgery, to monitor their response.
Your child may require pain medication
Your doctor will advise you on discharging your child based on their progress post-surgery and may require you to take tests like chest X-rays, lab tests before discharge
Your doctor will advise you on the care of the surgical site incision, and you must keep it clean and dry at all times. You can bathe your child with a quick sponge bath or shower, without soaking them in water for a long time.
Some children get a fever post-surgery, and it is usually normal but you should inform your doctor if it lasts more than a few days.
Children with Congenital Heart Defects usually take the same amount of time as children without CHD to recover from any childhood illness and do not require extra medication to help them tide over it. Appropriate care goes a long way in saving critically ill children.