Bravehearts of the Foundation: Devansha
July 20, 2017 | Contributed by Simran Sagar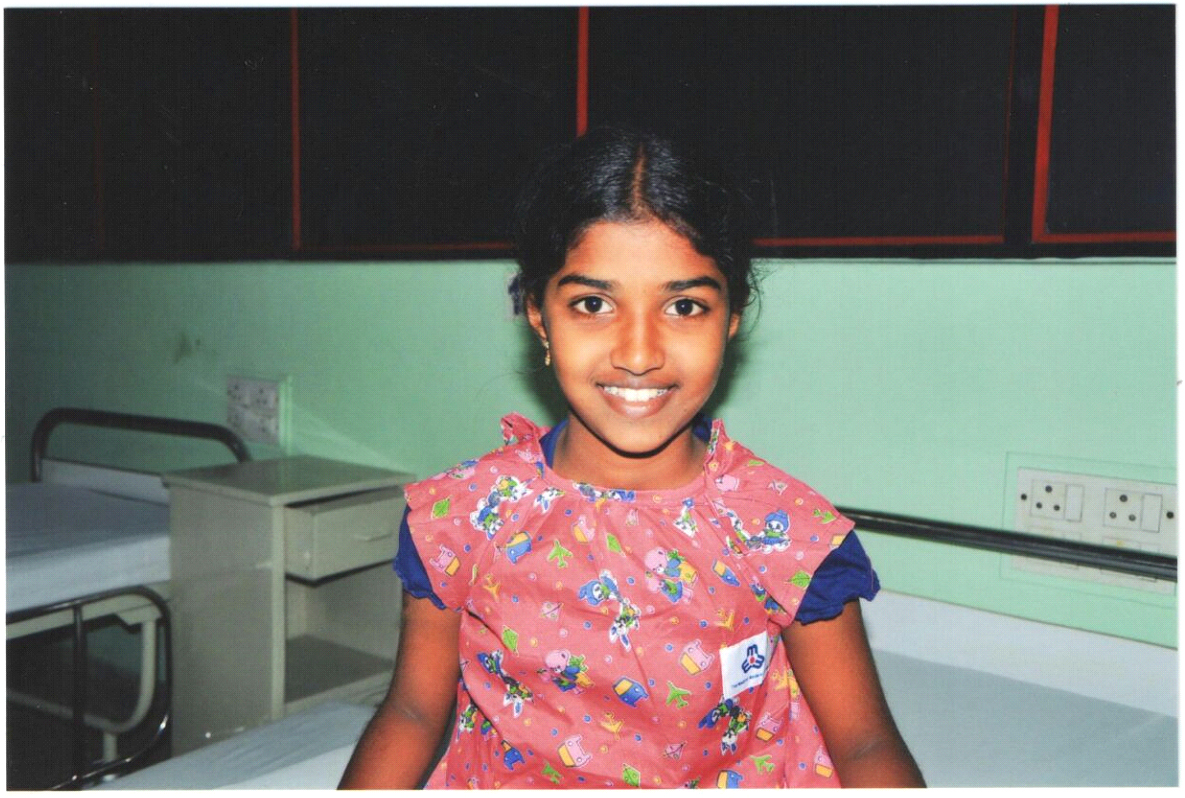 Being a single mother has its own challenges, but those are made much tougher when mothers like Arul Kalai Selvi find out that their young ones are bound with the stresses of a life-threatening disorder. Devansha, her daughter got diagnosed with a heart defect when she was only three years old. The doctors diagnosed her with typhoid, and only much later found out that it was not just typhoid, but also a heart disorder as she had an irregular heartbeat. Little Devansha and her mother live in Ramanathapuram district in Tamil Nadu where a local doctor connected her mother to a private facility in the area to further investigate the problem. While in the private facility, the doctor requested Arul to get an Echo done for her child. This revealed that Devansha's heart had a hole in between the lower chamber of the heart, this condition confirming Ventricular Septal Defect (VSD).
Arul, was shattered when she heard the news. The doctor however assured her that Devansha would recover and resume good health if she took a set of prescribed medications and gained weight. Arul followed the instructions of the doctor and took extra care of Devansha. Time passed but sadly there was no improvement in the health or weight of the child, instead it remained the same, despite the medication that she had been given.
She was once again, left helpless, unable to figure out how to save her little one's life. She had fought enough of life's battles but now to see her child quite possibly slipping from her life was unbearable. She worked as a cook at an orphanage and earned Rs 2000 a month. She decided to plead with the doctors, to do what ever they could to help her daughter.
Her prayers were answered when in May 2017, little Devansha was referred to Madras Medical Mission in Chennai for further evaluation. Another echo was performed which confirmed the same diagnosis – VSD. Surgery was the only answer – and one that Arul could do nothing about as she did not have the means to afford surgery, so she appealed to the doctors for help. Arul knew if she persisted there had to be some light at the end of the long, dark tunnel – it had been eight years. The doctors contacted us at Genesis Foundation, on the behalf of Arul and Devansha for financial support, and we were determined to give her beating heart a chance to live.
Devansha is in 7th grade and now eleven years old – she goes to a government aided school, and loves to dance. She dreams of playing with her friends again after her surgery and recovery. The surgery scheduled in the first week of July is what both mother and daughter have been anxiously waiting for, and many many years later, their dreams are coming to life…