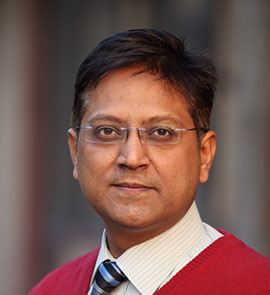 ASEEM SOOD
A post-graduate in Business Administration from International Management Institute, AseemSood is currently the Chief Executive Officer (CEO) at Impact Research & Measurement Pvt. Ltd. He is also on the Board of Directors at The International Association of Measurement and Evaluation of Communication. Being the Vice Chair of the AMEC Asia Pacific Chapter, he has been honoured with the AMEC Lifetime Fellowship Award for his contribution to the Industry.

Prior to Impact, he has also worked as an analyst at McKinsey and Co. with international clients, helping them improve their operations and effectiveness in the spheres of purchasing and supply management. He has also worked in McKinsey & Co.'s Business Technology Office (BTO) practice, which offers technology consulting services.

Some of his hobbies are, playing with new electronic gadgets or software, helping his friends choose the right gadgets, and listening to music.