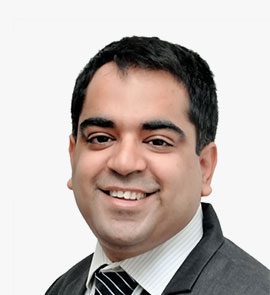 AKSHAY NAGPAL
A Corporate Commercial Lawyer, Akshay Nagpal is currently associated as a Partner with the law firm – Saraf and Partners, along with being a certified mediatorwho has worked over the years on key disinvestment transactions with the government.

He is a Certified Heartfulness Mediation Trainer, practicing as a Co-ordinator for Heartfulness Programs, for students and professionals working in the legal field. He works as a volunteer with Heartfulness Institute, Sahaj Marg Spirituality Foundation and Sri Ram Chandra Mission, wherein he regularly conducts different self-development training programs for different sections of humanity.

Akshay hascompleted a foundation course in coaching as required by the International Coaching Foundation standards, and is keen to train people in increasing their self-awareness and facilitating them tofulfill their inner potential.