Band Lineup Day 1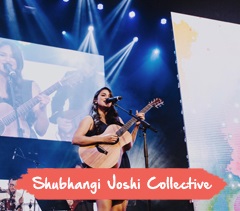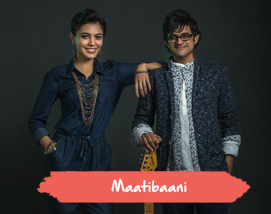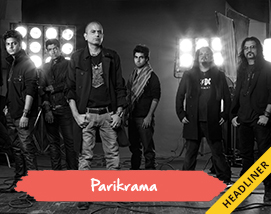 Band Lineup Day 2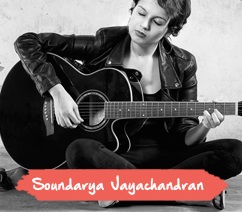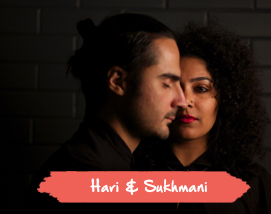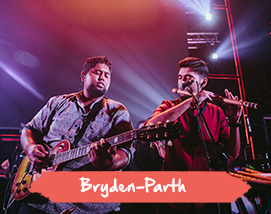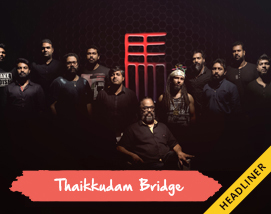 Day 1 Special Features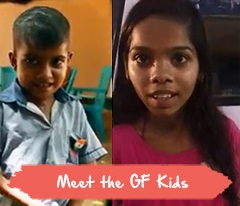 Day 2 Special Features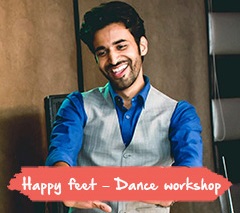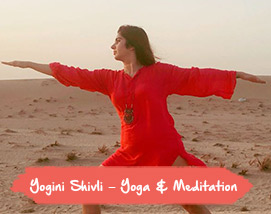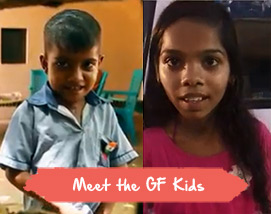 Kasauli Rhythm & Blues Festival (KRBF) is Genesis Foundation's flagship annual music festival now running in its 8th edition. Spread over the scenic mountains of Kasauli, Himachal Pradesh, the festival is organised at Baikunth Resort. A mecca for music enthusiasts interested in listening to a diverse pool of established and upcoming talent. The festival has delivered some of the most exceptional live performances – from the nostalgia of Usha Uthup, mesmerizing Shilpa Rao, Rabbi Shergill to the fresh and lively Unplugged. Let's not forget the soulful Sonam Kalra and Kutle Khan Sufi Collective amongst many, many, more in the past.
Join us this Easter weekend of April 19-20, 2019!
This music festival was conceived by GF in 2012 with a view to grow its community of donors and well-wishers and spread the goodness of music. All funds raised at the festival are used towards the treatment of critically ill, under-privileged children with Congenital Heart Defects. The children supported by GF belong to families with an income of Rs 10,000 and less. The artists who perform, pledge with us to Save Little Hearts and bring together music lovers, corporates, and high net worth individuals who celebrate life and melody!
testimonials
It's been such a pleasure to have been part of KRBF 2019! From the get-go, we felt so welcomed – the warmth of the organising team and the camaraderie with fellow bands. We loved performing at such a beautiful setting and audience and are so glad you enjoyed our music.
- Shubhangi Joshi Collective
It's always like home to play at the festival, we had a blast.
- Parikrama
Inspite of going solo, not once did I feel lonely, I always had company in form of music or people.
- Apoorva Bapna
Sincere pleasure to be associate with KRBF 2019 and to have met some good souls. What you guys are doing is amazing!
- Thaikkuddam Bridge
It was a privilege for Maatibaani to perform at the festival. Everything about the festival was offered with such love and joy! There is so much to learn about empathy and giving back from Genesis Foundation and the team.
- Maatibaani
SUPPORTERS & PARTNERS



















| | |
| --- | --- |
| Adults Two Day Pass (18 and above) | Rs 9500 (Rs 8051 + 18% GST) per person |
| Adults Two Day Pass (18 and above) | Rs 9500 (Rs 8051 + 18% GST) per person |
| Adults Two Day Pass (18 and above) | Rs 9500 (Rs 8051 + 18% GST) per person |
| Adults Two Day Pass (18 and above) | Rs 9500 (Rs 8051 + 18% GST) per person |
Includes entry to the festival. Food is on chargeable basis. Children 0-12 years of age can attend the event free of charge.
ACCOMMODATION
Alasia Hotel Kasauli
sold out
Room Rate: Rs 4474 – 6426
Tel: +91-1792-272008, +91-1792-273123
Email: [email protected]
Website: www.alasiahotelkasauli.co.in
Baikunth Resorts
sold out
Tel: +91-1792– 272712,13,14, +91-1792272480,81,82
Mob: +91-9459494151 , +91-9459494152
Email: [email protected]
Website: www.baikunth.com
Glenview Resort
Room Rate: Rs 7500–10500
Mob: +91 9878457096 / +91 8894267405
Email: [email protected]
Website: www.glenviewkasauli.com
Forest ville hotel & resort Kasauli
Tel: 01792-272765
Mob: +91 9816421618, +91 093180-39690
Hills Pride Resort
Tel: +91-1792-261221, +91-1792261352,
Mob: +91-94181-73645, +91-98161-10454
Email: [email protected]
Website: www.hillsprideresort.com
Tel: + 91-1792-273800, + 91-1792-273805
Mob: +91-8894-261888, +91-88942-61999
Email: [email protected]
Website: www.kasaulicastle.com
Wood Creek Resort & Spa
Tel: +91 1792 261400, +91 1792 261400
Email: [email protected]
Website: http://www.wodcreekkasauli.com
AirBnb La Pinekonez Kussowlie , Kimu Gha
AirBNB Kasauli's Bottom Apartments
IT'S A POPULAR LONG WEEKEND, SO PLEASE BOOK EARLY.
Distances to Kasauli: New Delhi - 298 Kms, Chandigarh - 75 Kms, Kalka - 38 Kms

BY ROAD
From New Delhi - NH 1 to Ambala, - NH 22 to Dharampur via Pinjore, Kalka, Parwanoo and Jabli. Before Dharampur turn left for Garkhal (10 Kms). For Baikunth Resorts turn right at Garkhal on Jagjit Nagar road (3 Kms). Direction Boards & Traffic Advisors will be placed at key crossings.

BY AIR
The Chandigarh airport is 60 km from Kasauli. There are daily flights from Delhi and other major cities to Chandigarh. It takes approx 2 hours to travel from Chandigarh airport to Kasauli. The following airlines fly to and from Chandigarh: Indian, Spice jet, Kingfisher, Jet… (please re-check closer to the date and suggest bookings well in advance). Private Cabs are available from the airport to Kasauli.

BY rail
The trains from Delhi are very convenient. A number of trains go to Chandigarh and a few go further to Kalka. Chandigarh is 75 kms from Kasauli and it takes approx. 2 hours to Kasauli. Our recommendation is to take the Shatabdi to Kalka, which is just 32 kms from Kasauli. It takes approximately 1 hour to reach.

PRIVATE CABS
(usually Indigo or Innova) and generally good drivers are available from the airport and stations to Kasauli. Cost from Chandigarh to Kasauli and from Kalka to Kasauli are given below:
FOR KALKA-KASAULI
Indigo – Rs.1300
Dezire – Rs.1500
Innova – Rs.2000
Tempo Traveller- Rs.3000
FOR CHANDIGARH-KASAULI
Indigo- Rs.2500
Dezire -Rs.2700
Innova-Rs.3500
Tempo Traveller- Rs.5500
CONTACT
Ravi Gurung:
+91 8219682557 /+919816322757