The 2015 edition of Kasauli Rhythm & Blues Festival, held during the Easter Weekend - April 3-5 at Baikunth Resort in Kasauli (Himachal Pradesh), was a huge success, with generous sponsors, supportive partners, outstanding performances and more than 600 enthusiastic fans.
The festival features amongst the top 25 Groovy Music Festivals in India Worth Travelling To, listed by thrillophilia.com. and this edition only added to its cult status.
For those who missed and also those who made it there, here's a blog post capturing the flavour of all the action that happened on-stage and behind the scenes.
100% of funds raised are dedicated towards treatment of critically ill children as all overhead costs are borne by the trustees.
testimonials
It was a pleasure to be a part of such a wonderful event organised for a great cause. We hope to be able to always support the foundation in which ever way we can.
-Anubhav Jain - Group Silverglades
A big thanks to Genesis team for the incredible work you do! It was a very memorable and special weekend for Aditi and me.
-Niren Chaudhary - Yum! Restaurants
Grey Goose is thrilled to announce its association with The Genesis Foundation to make a difference to the lives of children. Music is an integral part of our lives and we are therefore delighted to be a part of this exciting festival. Grey Goose has always believed in doing things differently thus we look forward to a fruitful association and a fantastic show in the hills of Kasauli.
-Vijay Subramaniam-Grey Goose, Managing Director, India & South-East Asia
Really appreciate the noble cause that Genesis Foundation is involved in and happy that we at Samsung could be part of the same We were very happy with the Platform that Galaxy S6 got from your event and the opportunity for the audience to have a great first hand touch and feel experience.
A special word of compliment for a great event and specially the way your team managed the show despite not so good support from the weather
Gods!
-Sukesh Jain - Samsung India
Happy to be associated with Genesis Foundation and their endeavor. We have heard about the fantas- tic vibes at this picturesque venue and are looking forward to this festival!
-Nitin Mani - The Supersonics
I have performed in several music festivals world- wide and for last 2 years have been eager to perform in the beautiful surroundings of Kasauli. Genesis Foundation, who are like family to me, have made this possible. The atmosphere becomes magical when several gifted musicians come together and I am delighted to be a part of the festival.
-Kutle Khan
l am very impressed by the work Genesis Founda tion is doing and the event looks exciting. We are very excited to be involved with the wonderful work they are doing.
-Yuvraj Singh, DMI Finance, co-founder and Joint, Managing Director
I am proud to be associated with Genesis Founda tion and the Rhythm & Blues Festival; as a person and as a company. Looking forward to do more for the children in need.
-Rolf Blaser - Safilo
Thanks so much for having us and we are glad we can help in any way possible. Best of Luck and hope to do it again in the future!
-Daniel Weber - The Disparrows
It was absolutely our pleasure and our privilege to, have been a part of this remarkable event for the second time. Thank you so much for having us back! All of us had a truly fabulous time, and that the festival is built on such a wonderfully altruistic bedrock makes our participation so much more ful filling. You can always count on our support as a band as well as mine individually. I wish the Genesis Foundation's efforts ever-growing and everlasting success.
-Uday Benegal - Whirling Kalapas
Really REALLY looking forward to playing the Genesis Foundation's Kasauli Rhythm & Blues Festival, which has truly become a landmark cult festival to play at. The best part? Their absolute com mitment to what they do and the no holds barred way they go for it along with their complete commit ment to mixing that with promotion for the arts!!! Here's a big thanks to the Genesis Foundation for letting us be a part of such a stellar line-up!!! We're bringing the Coffee.
-Akshay Deodhar
Am in the midst of rehearsals for the Kasauli Rhythm & Blues Festival. Thanks to Genesis Foundation for having me there. The band and I are totally excited to be a part of it - Look forward to rocking it!
-Suneeta Rao - Paree Forever
I'm very glad to be a part of the Kasauli Rhythm & Blues Festival not just because its' a great music festival that showcases the best of Indian talent but more importantly, because of the noble cause behind this Festival - to raise funds for life saving surgeries for children, What could be a better way to use ones art than for a cause this important!
-Sonam Kalra
You guys put up an awesome show. The rain only adds to the experience.
-Ashish Bhandari - GE Oil & Gas, India and South Asia
Thank you for such a wonderful experience at the Kasauli Rhythm & Blues Festival. We had the time of our lives. We are glad to restore the faith you had in getting us over to such a great location for an even greater cause.
-Nitin - The Supersonics
We are glad that we could play a small part in this great initiative and that the guests had a good expe- rience.
-Vijay Subramaniam - Bacardi India
Many congratulations to the Genesis Foundation for a successful Kasauli Rhythm & Blues Festival 2015. The energy at the event was full of positivity and enthusiasm.
We at MINI India are glad that we can be part of such a great cause, may all the 15 children get well soon. Our best wishes to the children and their families. God bless you all for your wonderful initiative.
-Mihir Dayal - Mini India
I would like to extend our immense gratitude and thanks to Genesis Foundation and the team. Kasauli Rhythm & Blues Festival was a huge success and it wouldn't have been possible without the stunning arrangements, We felt great to support the cause and help raise funds for critically ill children. Thanks for having us on board - we would love to further our association with the foundation!
-Kutle Khan - The Kutle Khan Project
It is real inspiration for all of us at Baikunth to see the dedication and hard work you all put through the year. We feel lucky and blessed to help you all in your truly amazing endeavor.
-Karan Jolly - Baikunth Resorts
We really enjoyed ourselves at the Kasauli Rhythm & Blues 2015 and will try and be there every year if circumstances and work allows. Compliments to the entire team for putting up this great show. I am sure it's' very difficult to coordinate such big events like this, so cheers to all of you.
-Jyoti Khurana - Housing Development Finance Corporation Ltd.
SUPPORTERS & PARTNERS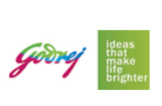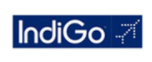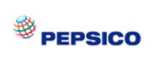 | | |
| --- | --- |
| Adults Two Day Pass (18 and above) | Rs 9500 (Rs 8051 + 18% GST) per person |
| Adults Two Day Pass (18 and above) | Rs 9500 (Rs 8051 + 18% GST) per person |
| Adults Two Day Pass (18 and above) | Rs 9500 (Rs 8051 + 18% GST) per person |
| Adults Two Day Pass (18 and above) | Rs 9500 (Rs 8051 + 18% GST) per person |
Includes entry to the festival. Food is on chargeable basis. Children 0-12 years of age can attend the event free of charge.